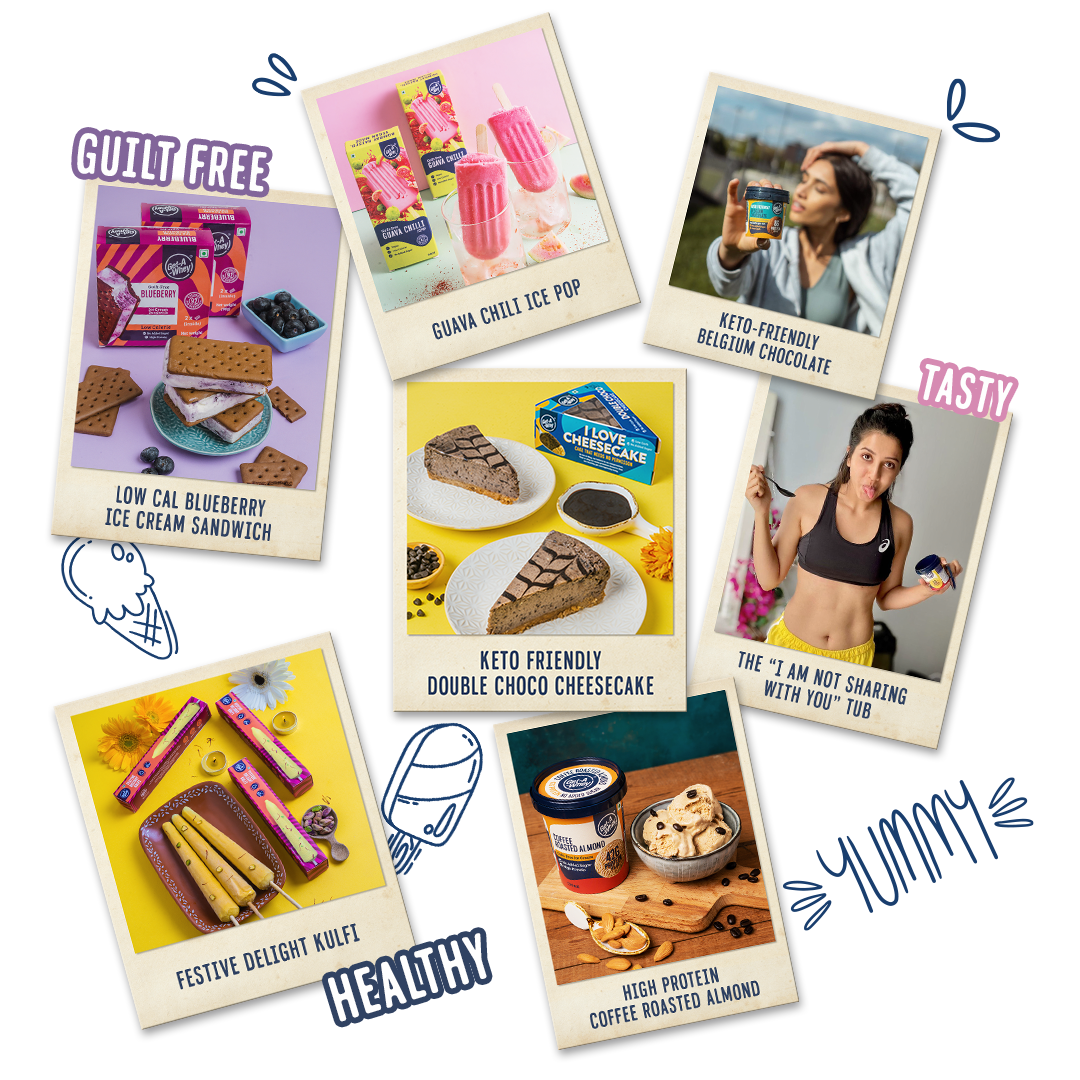 Our Mission
"To facilitate healthy behavioural choices. Help families make conscious choices through guilt free indulgence"
Our Story
A simple kitchen experiment turned into a super healthy dessert brand!
It all started when one day we asked our mother to whip us a healthy treat to satiate our post-workout cravings .Since our mother has always made the best food for us, she got onto it in a jiffy. It was on the very first bite, the three of us decided that this ice cream has to be shared with the world. We wanted everyone to have the same guilt-free experience that we shared in our kitchen that day.
It's been an incredible journey since that day. We launched a whole bunch of exciting new products, got featured & funded on Shark Tank and were able to reach the freezers of so many people like you & me.